Stable to street
The equestrian glam looks you love, ready to take on the day, the barn, and everywhere in between!
fox hunt sweatshirt
You LOVED the Fox Hunt V-neck Sweater - now meet your next love, the Fox Hunt Sweatshirt! Same iconic and classic fox hunter chasing the fox over your shoulder - only now printed on a super soft fleece. #equestrianista

FOX HUNT SWEATSHIRT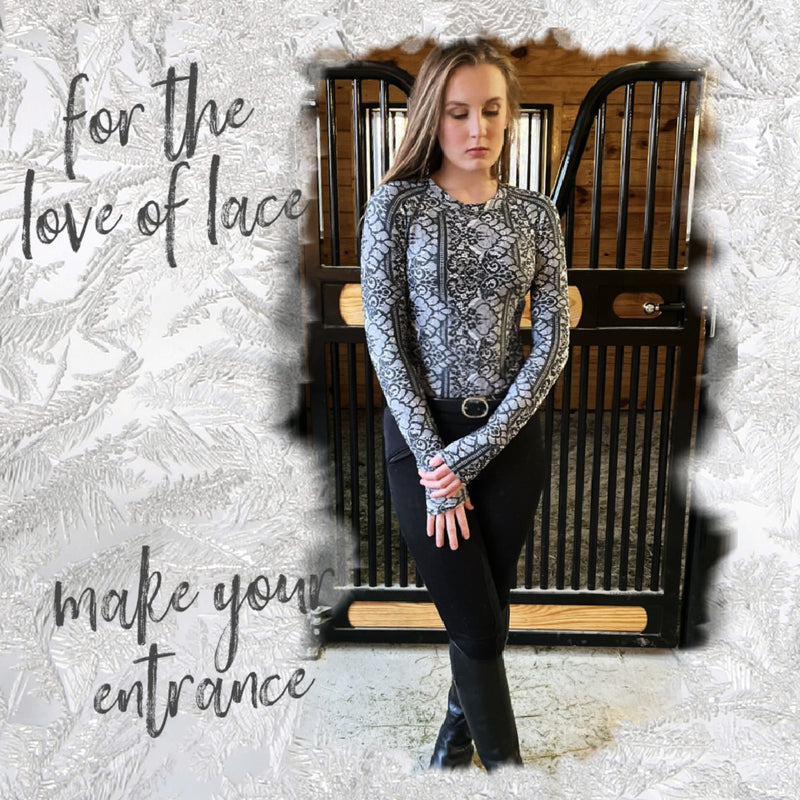 MAKE YOUR ENTRANCE
For the love of lace - more than show up, make your entrance in this lace print riding top. Team this long sleeve with your tall riding boots or black converse for a chic spin on a not-so-basic base layer. Uber soft to wear alone or as a great stylish layering piece.
GET YOURS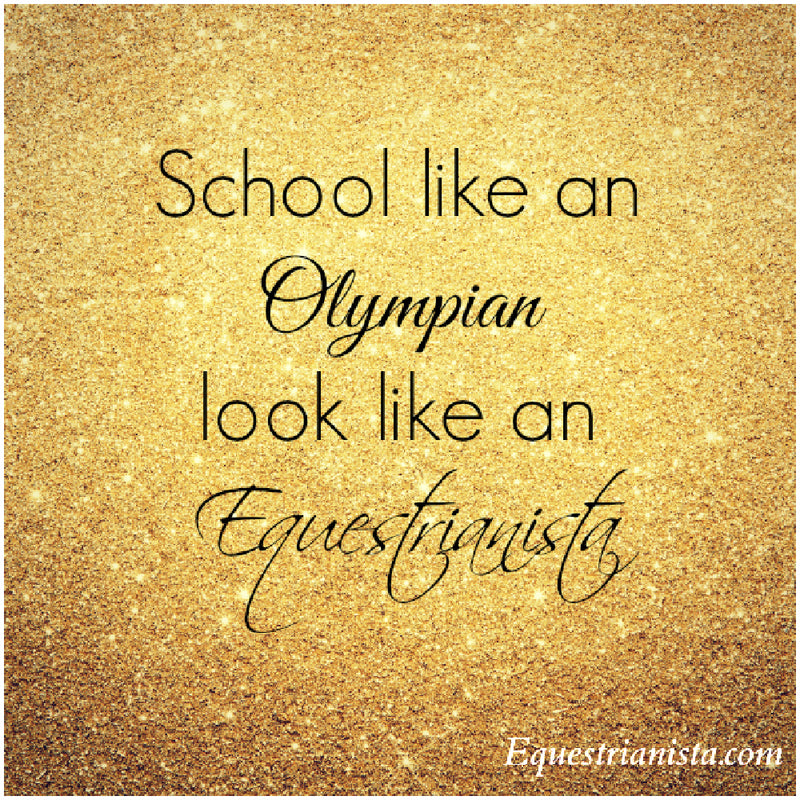 the arena is my runway
Comfort, sophistication, and style go hand-in-hand in every piece we create. #TheArenaismyRunway
SHOP THE COLLECTION
Style Mantra
EQUESTRIANISTA® is an equestrian clothing brand created for the equestrian fashionista. 
We create apparel and accessories that are functional, with a perfect blend of current fashion trends and classic equestrian style. Our loyal customers love the feminine fit, and sophistication we bring to each piece, wrapped in the latest silhouettes and colors found in street fashion. EQUESTRIANISTA is style you wear everywhere; as chic riding apparel, dressed up for the office, or simply to look fabulous. Your Street to Stable clothier.
#StylewithanEquestrianTouch #TheArenaismyRunway

Our Promise to You:
Quality. We carefully source and hand select only the highest quality garments and textiles on which to design.
Care. We treat each order with personal, professional and complete customer care. Our success is due to our loyal customer base.
Knowledge & Experience. As busy equestrians ourselves, we understand the need for quality and function, while still holding style a high priority.
_______
EQUESTRIANISTA | noun | eques-tri-an-is-ta | \i-
ˈ
kwes-trē-ən-
ˈ
nēs-tə\ :
one with a love for equestrian-inspired style.
Blog posts
Was your last text to a horse friend or something horse related?

Raise your hand if your last text was to a horse friend or was about something horse related.

Raise it twice if you know the answer to this without even checking your text messages or snap!

Fashion Trend Alert

Lace was the inspiration for one of our most beautiful designs to date. This elegant, yet functional long sleeve looks street chic mixed with the unexpected like a denim jacket.

What is betrayal?

What's betrayal?

When you walk into the pasture to catch your horse and it runs the other direction.